TO THE BEGINNINGS
Clément Debailleul, Philippe Beau & Céline Diez
Cie 14:20 Magie Nouvelle
It's a place to enter in the half-light. To the ear, we perceive a crackling, mineral sound, the abundant sounds of nature. Finally, the eye adjusts to the glow of a hypnotic fire, a luminous matrix that invites discovery and contemplation. We're in a cave. Made of paper by Céline Diez, it conjures up the archaic, fantastical memory of times immemorial, that of the first epoch, our prehistory. On its night-black walls, shadows and drawings appear, come to life and vanish in the folds of the paper, recalling the primitive link between man and nature, but also with creation. Alongside projections by Clément Debailleul, a ballet of hands by ombroman Philippe Beau brings to life a variety of animal and plant figures, which follow one another and transform themselves at morphing speed. It's a veritable cinema of origins, where silhouettes are created to the rhythm of the graceful, fluid movements of intertwining fingers. Playing with shadows is a magical act of dialogue with the invisible, of re-enchanting the world and connecting with nature. This immersive and poetic experience of the night of beginnings offers the privilege of this magic.

Created in 2000, the company 14:20 founds the artistic movement of Magie nouvelle, which places the imbalance of the senses and the hijacking of reality at the heart of artistic issues. Its three founding artist-researchers, Clément Debailleul, Valentine Losseau and Raphaël Navarro, affirm magic as a language in its own right, rich in artistic creation, educational transmission and fundamental research. They are the driving force behind major innovations in the fields of object levitation and animation, human flight, holograms, connected object programming... Today, an entire generation is contributing to the vitality of this movement in some twenty countries.
Co-founder member, Clément Debailleulis committed to crossing a wide range of practices and decompartmentalizing genres, between live performance and the visual arts. Initially a stage director, he has developed skills linked to digital tools, in particular video, computer programming and spatialized sound, which enrich his creations. He designs In the beginning in collaboration with Philippe Beau and Céline Diez. Author, creator and performer, Philippe Beau is world-renowned in the art of making shadows with his hands, working with a wide range of creators. Graduated from the Arts Décoratifs de Paris, then trained in the mechanics and articulation of small machines for show business, Céline Diez creates scenographies and visual installations that play with movement and the boundaries of perception.
distribution
A PROJECT SUPPORTED BY CLÉMENT DEBAILLEUL - CIE 14:20 - NEW MAGIC
IN COLLABORATION WITH PHILIPPE BEAU AND CÉLINE DIEZ
WITH THE PARTICIPATION OF VALENTINE LOSSEAU
DESIGN CLÉMENT DEBAILLEUL, PHILIPPE BEAU AND CÉLINE DIEZ
ARTISTIC DIRECTION, SOUND AND VIDEO CREATION CLÉMENT DEBAILLEUL
CREATING SHADOWS PHILIPPE BEAU
SET DESIGN, DRAWINGS AND LIGHTING CÉLINE DIEZ ASSISTED BY SABINE ROLLAND
GENERAL MANAGEMENT WILLIAM DEFRESNE
production details
PRODUCTION COMPANY 14:20 / COPRODUCTION MAÏF SOCIAL CLUB PARIS / COMPAGNIE 14:20 IS ASSOCIATED AU CENTQUATRE-PARIS / COMPAGNIE 14:20 IS SUPPORTED BY THE NORMANDIE REGION AND CONVENTIONED BY THE MINISTRY OF CULTURE - DRAC NORMANDIE / IT IS SUPPORTED BY OF THE BNP PARIBAS FOUNDATION FOR THE DEVELOPMENT OF ITS PROJECTS
Cie 14:20 - New Magic

LITTLE SCENE
ATTENTION: Sessions from January 19 to 24 are for children aged 6 months to 3 years.
Sessions from January 25 to 29 are for children aged 3 and over.
30 min.
FROM 6 MONTHS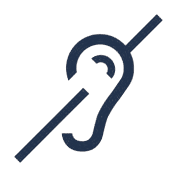 Hearing impairment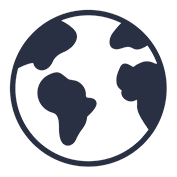 Non-francophone
January 2024
Sat 20
10H
10H45
11H15
16H15
17H
17H45
Sun 21
10H
10H45
11H15
16H15
17H
17H45
Sat 27
10H
10H45
11H15
16H15
17H
17H45
Sun 28
10H
10H45
11H15
16H15
17H
17H45
Book