PERFORMANCE
Kaori Ito & Lou Renaud-Bailly
TJP CDN & Les Percussions de Strasbourg
The title of one of his shows says it all - I dance because I distrust words (2015): Kaori Ito, dancer and choreographer, expresses through the body what cannot be said. Over the years, she has devoted herself to dialoguing with people and telling stories, often intimate, sometimes invented. On stage, always dancing and with a sense of humor, for her, speaking is a way of opening up to spectators and sharing dance with people who are not necessarily familiar with it. She likes to do this by improvising with a musician. Sometimes he or she also talks and confides personal anecdotes. Sometimes he or she dances, and Kaori Ito starts playing music. She climbs on the other to throw him or her off balance. They remain open to whatever happens. A funny or ridiculous situation, the spontaneous dialogue between two personalities, the momentum of music and dance, the unexpected: everything that makes up the performance contributes to establishing a simple, intimate and touching relationship with the audience. Kaori Ito has performed with a number of musicians, including Lucie Antunes, Elise Caron, Theo Ceccaldi, Christophe, Peter Corser, Médéric Collignon and Arthur H.
For this season opener, she invites Percussions de Strasbourg musician Lou Renaud-Bailly into the dance.

Dancer and designer for 20 years, Kaori Ito seeks to bring out a vital movement that connects bodies and brings into existence the void, the invisible and the sacred. Born in Japan into a family of artists, she studied classical dance from an early age, followed by modern dance in New York. A performer for over 10 years with major European companies, she felt the need to create her own company in order to develop her artistic approach and choreographic writing. She founded the Himé company in 2015. After an autobiographical trilogy, she returned to her Japanese culture, which inspired her to create, in 2020, the first piece in which she is not on stage. Convinced of the need to make children's voices heard and to give their creativity a place, in 2021 she begins creating with and for young audiences. At the crossroads of cultures and languages, currents, practices and disciplines, Kaori Ito is developing a hybrid artistic vocabulary and a creative approach based on contemporary rituals. Driven by the desire to carry forward a project that dreams the future with young people and gives it substance through art, Kaori Ito is dedicating herself to this wish in 2023 by taking over the direction of the TJP, Centre Dramatique National de Strasbourg. Her aim is to turn it into a transdisciplinary, intercultural and intergenerational theater that promotes the cross-disciplinary nature of art, the importance of children's questioning and their involvement in the creative process.
Also as part of the season opener:
Manuel, hand washer ; Battle mon cœur and Emergency exit.
distribution
FROM AND THROUGH KAORI ITO AND LOU RENAUD-BAILLY, STRASBOURG PERCUSSION MUSICIAN
production details
PRODUCTION TJP, CDN STRASBOURG - GRAND EST / LES PERCUSSIONS DE STRASBOURG
Laurent Paillier

LITTLE SCENE
As part of the season opener
Reservations closed. Admission free on site, subject to availability.
20 min
FOR ALL
FREE ENTRY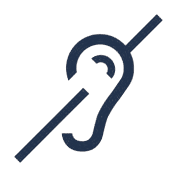 Hearing impairment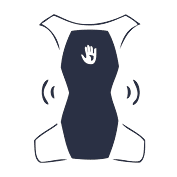 Vibrating vests