BY SHORT
Julien Landeburger, Maxence Moulin, Laure Werckmann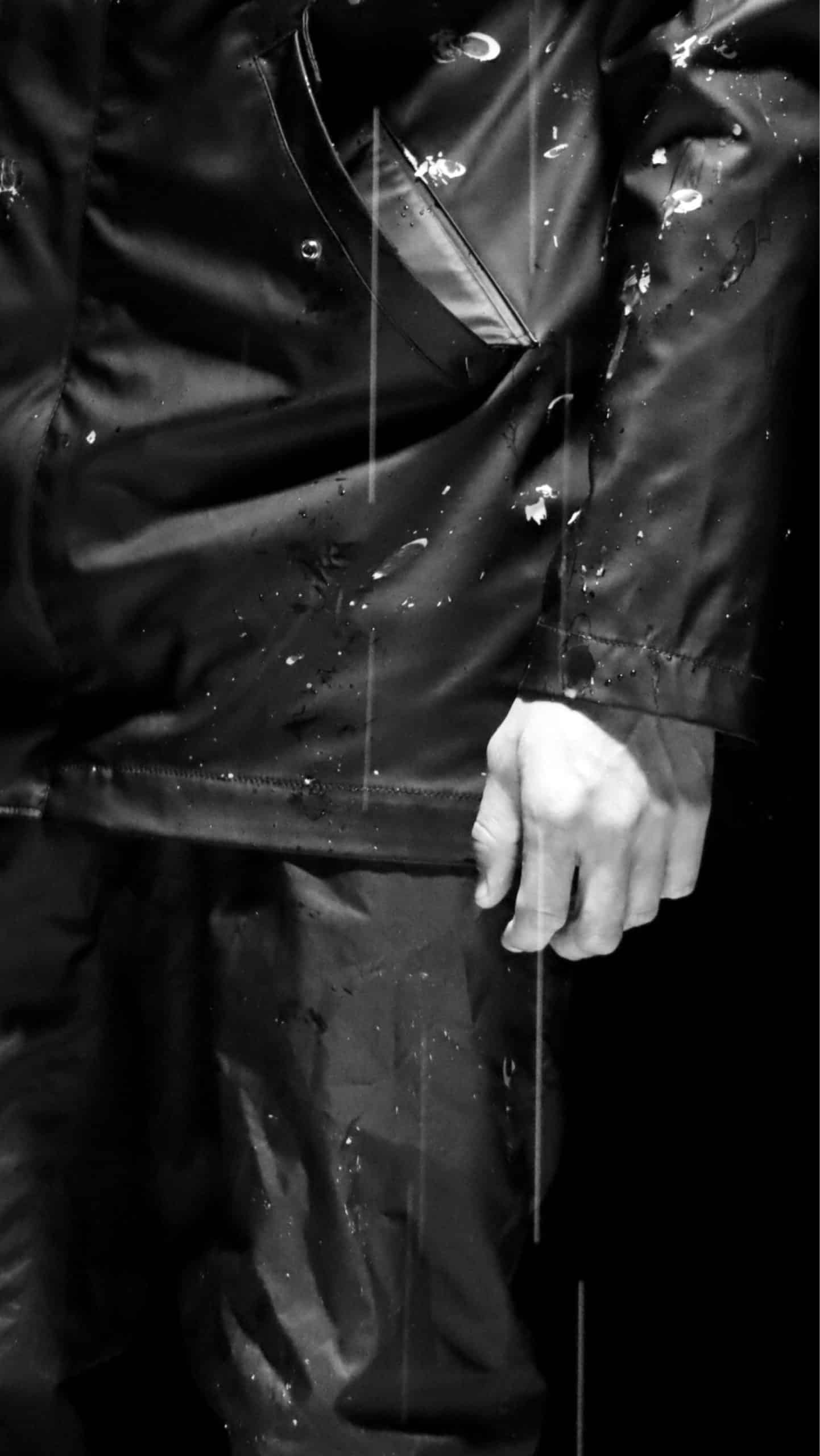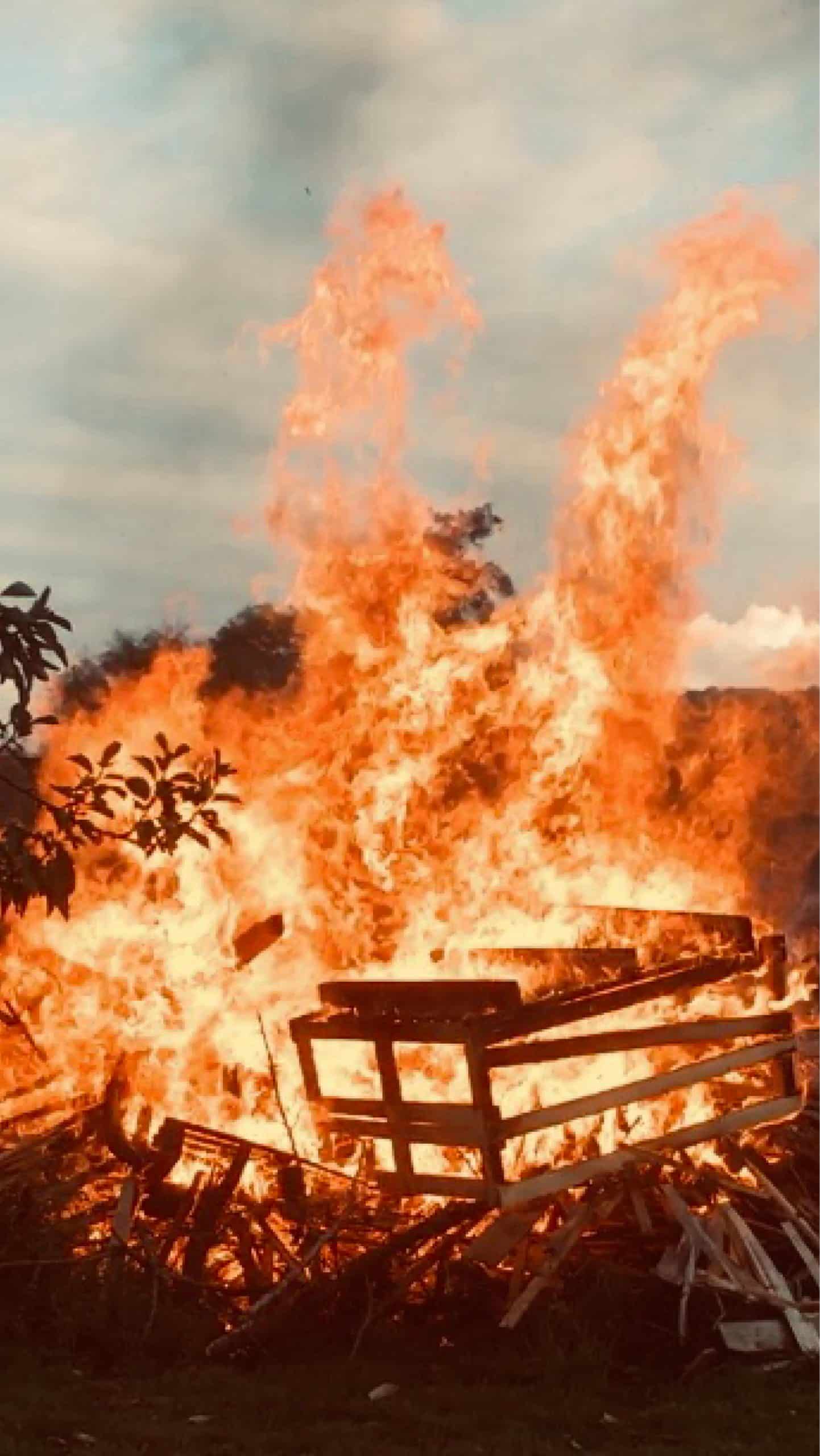 As a National Dramatic Center, the TJP accompanies artists and supports the creation of new works as much as it encourages their encounters with the public. On the occasion of the Micro Giboulées, the TJP offers three artists the opportunity to present a snapshot of their work in progress to the public, as a foretaste of the show in preparation. From one room to another, from one form to another, from one universe to another, this itinerary is an invitation to discover the artists, their research and their creative gestures in a different way, and to exchange ideas with them on the spot.
---
LA COULÉE
JULIEN LADENBURGER
CIE LA FRICHE
Sliding spotlights, anomalies and malfunctions, wax modeling and liquefaction, ephemeral scenography... These are just some of the promises delivered by the research of Julien Ladenburger, a juggler and acrobat who graduated from the Centre National des Arts du Cirque, for his first creation. The project began when he fell in love with a plastic installation by Hervé Nahon, Time is light (1998), in which 36 light bulbs activate the evolution of a kerosene cube, from geometric to organic form. This object-manipulation solo gives pride of place to material work and molding. Julien Ladenburger's aim is to create a show in decomposition, a space in which materials and scenography are in flux, bringing paradoxes into play. An invitation to a moment of shared bug.
Julien Ladenburger trained at the École de Cirque de Bordeaux, where he developed a strong interest in theater and acrobatics. In 2019, he joins the joint curriculum of the École Nationale des Arts du Cirque de Rosny-Sous-Bois and the Centre National des Arts du Cirque de Châlons-en-Champagne as a juggler. There, he develops a nervous juggling style, mixed with acrobatics and destructured by gestural impulses that are often rapid and precise. Handmade, artisanal work is an important element in his juggling and scenographic research. Exploring the metamorphosis of materials has a strong influence on his artistic proposals. During his studies, he collaborated with Kaori Ito, Guy Alloucherie, Raphaëlle Boitel and Marie Molliens. After graduating in 2022, he created the La friche company.
---

I AM YOU!
MAXENCE MOULIN
13th graduating class of the École Nationale Supérieure des Arts de la Marionnette
A dressing room, a mirror, a story. "I hate myself for knowing that by talking to you, I'm talking to myself. Maxence Moulin, a puppeteer in training, explores the duality of identity through the role of actor. To be an actor is to lose your head. Living someone else's life. To wear a role and adorn yourself with false pretenses. But who reveals themselves more on stage, the actor or the character? Having your character die on stage could be the apotheosis of a simulated life, to definitively dissociate your identities. Freely inspired by Pascal Rambert's play Actrice and Dalida's song Mourir sur scène, he uses his own texts and plays with the subterfuges offered by the arts of masks and make-up to blur reference points. No longer knowing which role is being played, where the simulation lies, or which appearance to trust. This research is an extension of a very short form produced in the 2nd year of study at ESNAM, under the watchful eye of Camille Trouvé and Brice Berthoud, the Anges au Plafond duo and godparents of the 13th graduating class.
After studying at the Conservatoire, she holds a degree in theatre studies from the Sorbonne Nouvelle, Maxence Moulin will integrate the 13th promotion theEcole Nationale Supérieure des Arts de la Marionnette. The only school offering initial training for puppeteers, it enables students to follow the teaching of recognized artists through a 3-year course of advanced studies. Its aim is to master the fundamentals of contemporary puppetry, while developing each student's own artistic language. Passionate about the boundary between reality and fiction, Maxence Moulin is interested in the interplay between the real and the fake, the inanimate and the living. He likes to create confusion by displacing reality in a world where logic no longer imposes its laws.
marionnette.com
---
BELIEVING IN WILD BEASTS
LAURE WERCKMANN
CIE LUCIE WARRANT


For its 2nd project, the Lucie Warrant company is continuing its theatrical work revealing new female figures based on contemporary writing. After Pupilla and I likeLaure Werckmann has chosen to adapt, stage and perform anthropologist Natassja Martin's autobiographical story as a solo act, Believing in wild beasts. She is inspired to bring to the stage a figure that shatters the limits of her identity, conceiving her construction as a hybridization with the other. The anthropologist confronts her metamorphosis following an encounter with a bear in Kamchatka and its bite on her face. The story begins just after the accident, in 2015, and unfolds over the fil of her repair, interweaving the times and traces formed by her memories, writings, research and dreams. With the eyes and tools of the creators around her - make-up, prosthetics, costumes, lighting... - Laure Werckmann aims to go into the depths of transformation, to the point of disturbance. Where what we think we understand is no longer there; where the restored and now hybrid being stands; where mythological being is summoned.

The Lucie Warrant Company was founded in Strasbourg in 2019 by actress Laure Werckmann. Nurtured by 25 years' experience as a performer on theatrical stages, and by her experience as a teacher, Laure Werckmann's aim is to bring her work as a director to the center of the stage, from the heart of her craft, in the actor's gesture. Laure Werckmann began her career at the Théâtre du Peuple de Bussang with Philippe Berling, before taking part for 3 years in the collective adventure and community utopia of the Edvin(e) company with Eric Ruf. She continues to work as a performer with various directors: Guy Delamotte, Gilles Bouillon, Laurent Crovella, Catherine Javaloyes, Éric Lacascade, Ambre Kahan, Noémie Rosenblatt. She cultivates a close relationship with contemporary writing, which began when she co-directed the Actuelles Festival for 3 years, and develops through the texts of living authors she interprets: Claudine Galéa, Daniel Keene, Luc Tartar, Ivan Viripaev... Frédéric Vossier offers her a monologue... Pupilla. Nane Beauregard confie I like her first novel. With her young company, she puts herself on stage in these solos that showcase new female figures, and works the link with the audience through emotion. The company's second creation, and first story by Nastassja Martinanthropologist specializing in Arctic populations, Believing in wild beastsis in line with this trend.
luciewarrant.com
distribution
LA COULÉE : DESIGN AND DIRECTION JULIEN LADENBURGER / CIE LA FRICHE
I AM YOU DESIGN AND DIRECTION MAXENCE MOULIN / 13ème graduating class of the École Nationale Supérieure des Arts de la Marionnette
LA COULÉE DESIGN AND DIRECTION JULIEN LADENBURGER / CIE LUCIE WARRANT

production details
LA COULÉE : PRODUCTION COMPAGNIE LA FRICHE / COPRODUCTION - EN COURS - PÔLE CIRQUE DE NEXON - LE SIRQUE, LA MAISON DES JUGLAGES, L'ESPACE PÉRIPHÉRIQUE - LA VILLETTE, TJP CDN STRASBOURG - GRAND EST/ PROCESS SUPPORT CIRQUE - SACD
©Faustine Morvan

I AM YOU : PRODUCTION INSTITUT INTERNATIONAL DE LA MARIONNETTE, ÉCOLE NATIONALE SUPÉRIEURE DES ARTS DE LA MARIONNETTE
Hervé Dapremont

LA COULÉE : PRODUCTION COMPAGNIE LUCIE WARRANT, ARTENRÉEL#1 / COPRODUCTION - IN PROGRESS - TJP CDN STRASBOURG - GRAND EST
Laure Werckmann