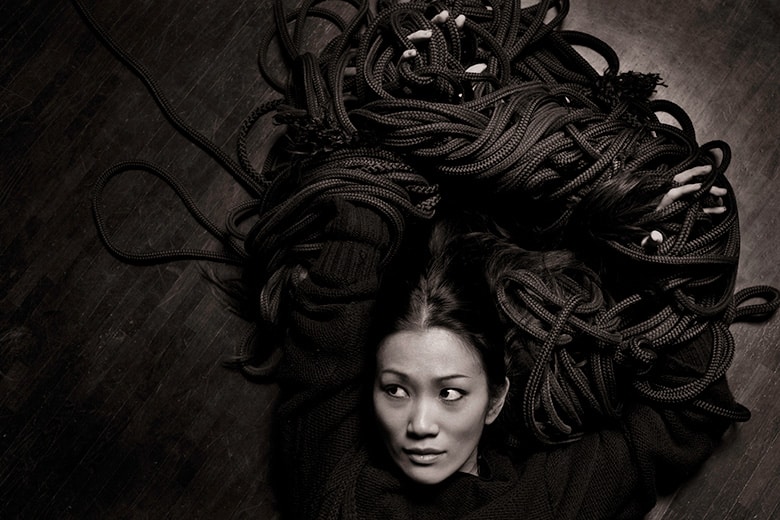 The starting point: Isidora. An island that resembles our world in appearance.
Here, only everyday life is different, as memory is not a faculty that exists in its inhabitants.
Everyone doesn't know their own name, their own home, their own family, everyone has the same things, the same points of reference; carefreeness is the main character trait.
CHOREOGRAPHY KAORI ITO - INTERPRETERS KAORI ITO, THOMAS BENTIN AND MIRKA PROKEŠOVÁ - DRAMATURGIE SATOSHI KUDO - LIGHTING CONTROL THOMAS VEYSSIERE - SOUND MANAGER LOUISE GIBAUD - MUSIC SELECTION / SOUND EDITING GUILLAUME PERRET
First prize [Re]connaissancenational contemporary dance competition (November 2009 at l'Hexagone, Meylan))
Production FormART office
Coproduction Le Merlan Scène Nationale de Marseille, le Grand Théâtre de Luxembourg, Saitama Arts Theater (Japan), Le Pacifique CDC de Grenoble With support from MODUL-DANCE: Tanzhaus NRW, Dusseldorf, HELLERAU, Dresden, and Centre National de la Danse de Pantin. With the support of ADAMI and SPEDIDAM
Thanks Cécile Jeanson - Bureau FormART and Sarah De Ganck - ArtHappens
© Gregory Batardon