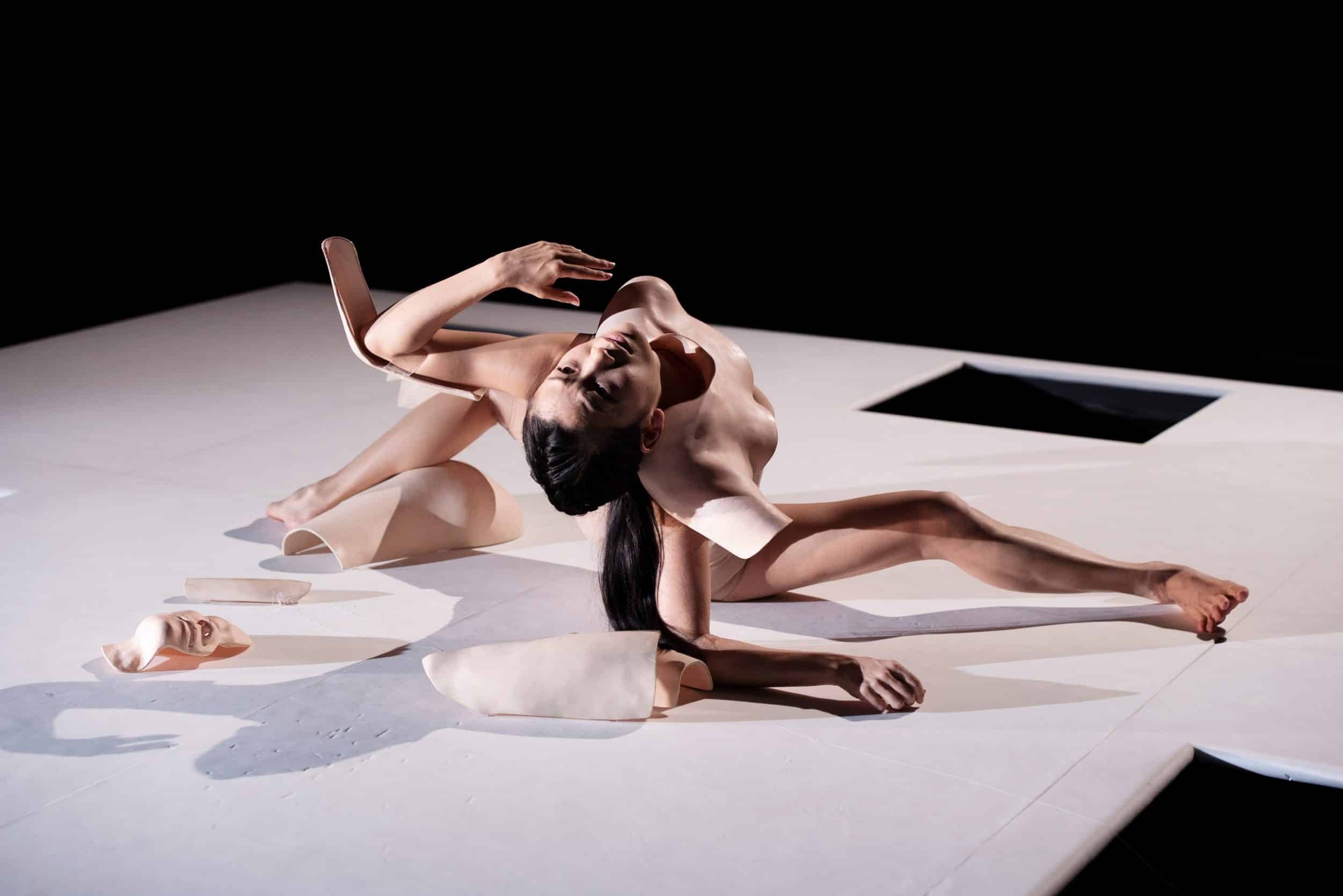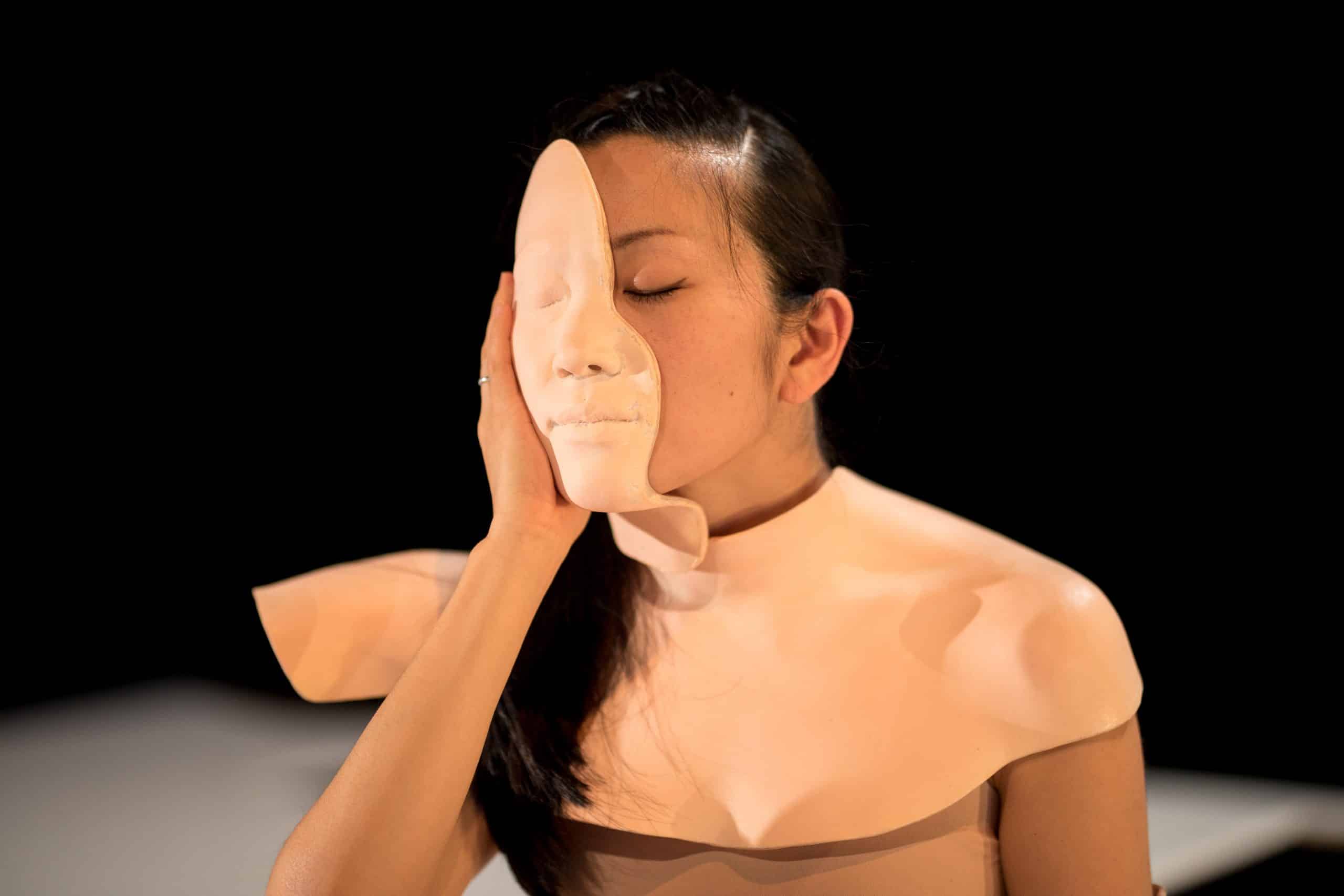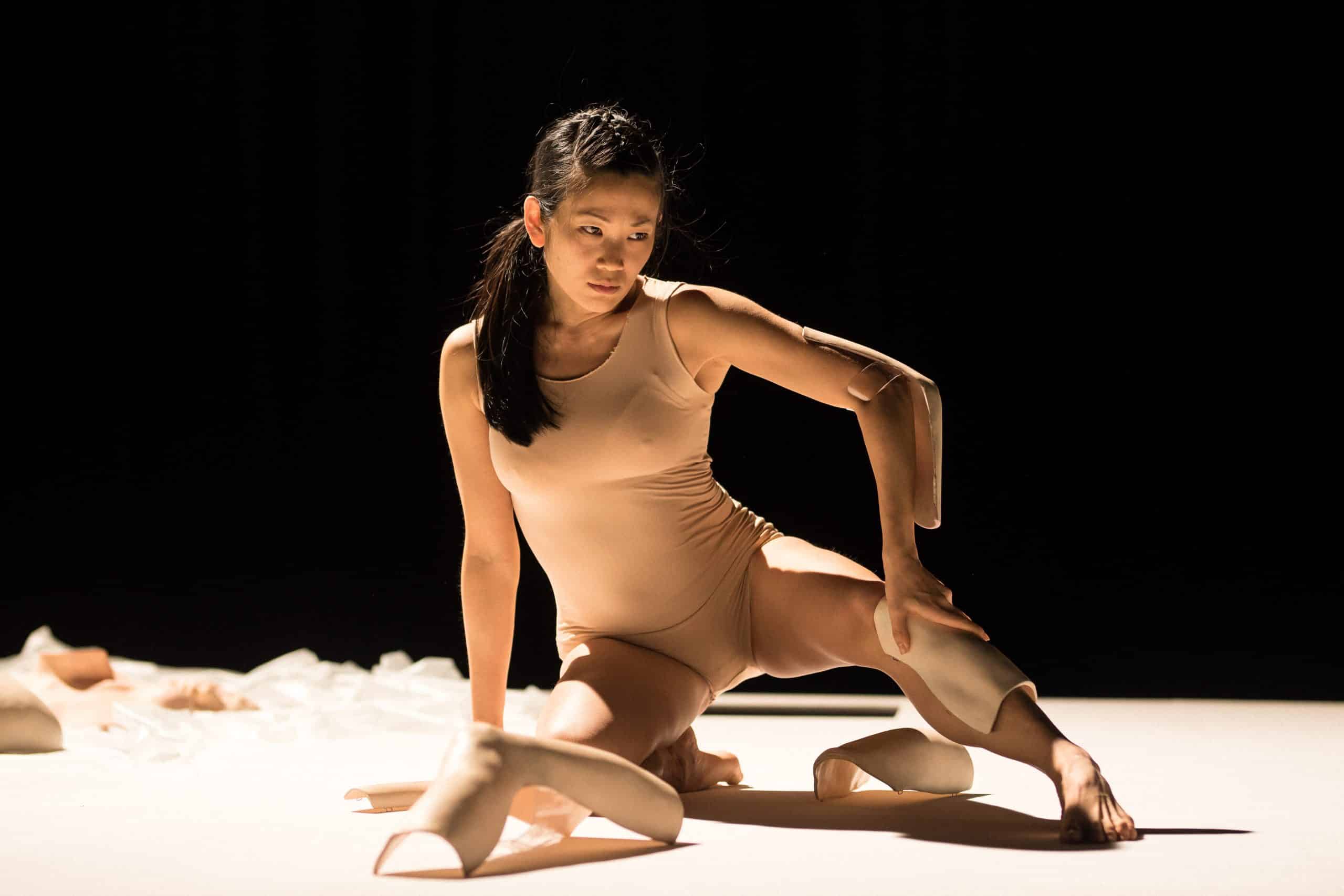 After 2 shows featuring her, her father and then her partner, Kaori Ito's solo show brings to a close the autobiographical trilogy that initiated her company's repertoire. Using her logbooks, an artificial voice and body casts, she recounts her almost robotic lifestyle. Sometimes prostheses that multiply this body, sometimes remains that disperse it, the casts of her body parts that accompany the play represent all the moults of a life.
FROM AND WITH KAORI ITO - TEXT, DIRECTION AND CHOREOGRAPHY KAORI ITO - COLLABORATION ON CHOREOGRAPHY GABRIEL WONG - PLASTIC UNIVERSE COLLABORATION ERHARD STIEFEL AND AURORE THIBOUT - COMPOSITION JOAN CAMBON - TECHNICAL DIRECTION AND LIGHTING DESIGN ARNO VEYRAT - HANDLING AND STAGE MANAGEMENT YANN LEDEBT - SOUND DESIGN ADRIEN MAURY - EXTERIOR VIEWS JULIEN MAGES, ZAVEN PARÉ (ROBOTICIAN), JEAN-YVES RUF - ASSISTANT CHOREOGRAPHER CHIHARU MAMIYA - LIGHTING CONTROL FRANÇOIS DAREYS - SOUND MANAGER ADRIEN MAURY AND COLINE HONNONS ALTERNATING - SET PIERRE DEQUIVRE, DELPHINE HOUDAS AND CYRIL TURPIN - THANKS AMÉLA ALIHODZIC, CORALIE GUIBERT, LAURA TERRIEUX, ANNE VION, SOLA TOUVET ITO, THÉO TOUVET, SARAH BENOLIEL, ESTELLE CASTAGNOLI AND CHIHARU MAMIYA
Production TJP, Centre dramatique national de Strasbourg - Grand Est
Coproductions ADC de Genève - (SWITZERLAND), KLAP - maison pour la danse - Marseille, MA scène nationale - Pays de Montbéliard, Lieu Unique - Nantes, Avant-scène - Cognac, Théâtre de Saint-Quentin-en-Yvelines, Fondation Sasakawa (JAPAN).
Support Flux Foundation - Geneva (SWITZERLAND), Compagnie 111 - Aurélien Bory / La Nouvelle Digue - Toulouse (FRANCE)
©Gregory Batardon